About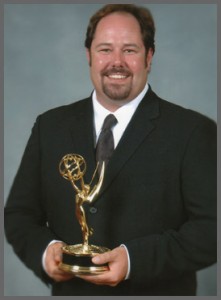 Background
Since graduating university in 1994, Justin Krumb has been immersed in all areas of video and film production with a focus on feature documentary and broadcast television. For almost two decades, Krumb has worked on a variety of documentary and commercial projects in countless countries spanning the globe, ranging in subject matter from adventure travel and sports documentary to humanitarian and environmental issues. His credits include: Minds In The Water, The ESPN X-games, The Surfer's Journal, FUEL TV's First Hand, New Pollution, Wave of Compassion and The Next Wave – A Tsunami Relief Story.

 As a multi-faceted producer, Justin's work has been shown on Fox, ESPN, Versus, Fuel TV, Speed Vision, National Geographic TV and PBS as well as at multiple film festivals including Sundance Dance Film Festival, San Sebastian Int'l Film Festival, Maui Film Festival and Santa Barbara Int'l Film Festival.
His work has earned him the honor of an EMMY Award for best documentary and film festival awards that included: Best Environmental Film, Best Original Score, Audience Appreciation, Spirit Award and multiple Regional EMMY nominations for editing and camera work in long form television, documentary's and PSA's.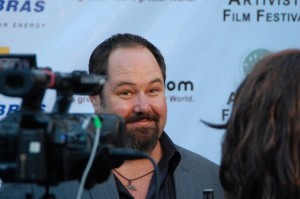 Experience:
Television & Feature Documentary (1994 -2015)
The Transparentsea Voyage (2015) – FEATURE DOCUMENTARY – Producer, Director
 Minds In The Water (2012) – FEATURE DOCUMENTARY – Producer, Director, Editor, Camera
First Hand (2005 – 2010) – FUEL TV – Producer, Editor, Camera
Gear Guy'd (2008 – 2009) – UNIVERSAL SPORTS – Field Producer, Editor, Camera
Winning Runs (2009) – US SKI TEAM/UNIVERSAL SPORTS – Producer
Tour of California Cycling (2009) – UNIVERSAL SPORTS – Field Producer, Camera
New Pollution (2007 – 2009) FUEL TV – Segment Producer, Editor, Camera
Next Wave, A Tsunami Relief Story (2005) – FUEL TV – Producer, Director, Editor
Wave of Compassion (2005) – FEATURE DOCUMENTARY- Producer, Director, Editor, Camera
LongboardTV (2003 – 2004) – FUELTV – Director, Editor, Camera
The Surfers Journal (1994 – 1998) – OUTDOOR LIFE NETWORK – 36 episodes – Editor, Camera
Classics (1994) – SPEEDVISION – 12 episodes – Camera, Editor
Commercial / Web / PSA (2007 – 2017)
ASICS (2013-2016) – SOCIAL MEDIA – Producer / Camera / Editor
Cliff Bar (2010) – WEBISODE – Producer / Director/ Camera
Sacred Craft (2010) – WEBISODE – Producer / Director
Surfers For Cetaceans (2010) – PSA- Producer / Director / Editor
Honolua (2010) WEB COMMERCIAL- Producer / Director / Editor
Ariel7 (2009) WEB COMMERCIAL- Producer / Director / Editor
Villa Deco (2009) – WEB INSTRUCTIONAL – Director / Editor
SurfAid International (2008) PSA- Producer / Director
SoSimple Crown (2007) web commercial- Producer / Director / Editor
Education
Bachelor of Arts Degree in Radio, Television, Film from CSULB (1994)
Skills
Producing, Directing, Video Editor (Premier Pro, FCP, Avid), DP/Videographer (RED, XDCAM, RED, DSLR, DigiBeta, 16mm), Post Production, Distribution, Budgeting, Marketing, Social Media, Content Workflow, Communications, Video Compression, Post Production Supervisor, Distribution, Marketing, Social Media
Contact

Justin Krumb
Email: info@jkrumbstudios.com
Ph: 760-635-3981